Chin

ese

bakery industry is witnessing high growth alongwith its other industry . Rapid

urbanization

,changing food habits and increase in middle class income are factors in making bakery products popular in China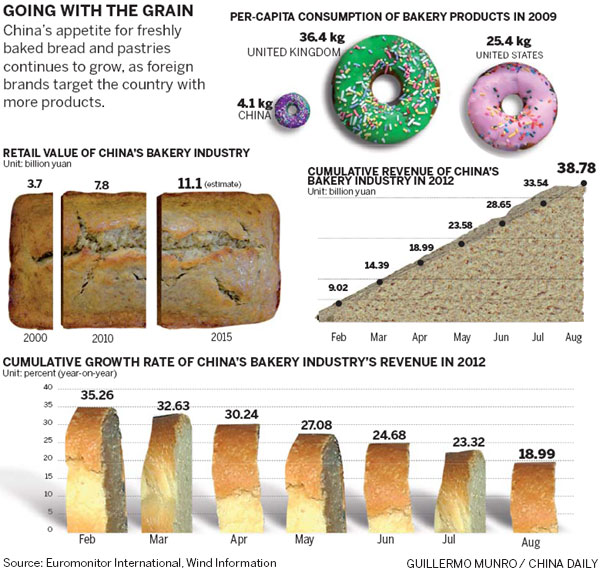 Foreign bakery chains are accelerating their expansion into China, as local hunger grows for freshly baked bread, cakes and pastries.
Singapore bakery chain BreadTalk, for instance, said it has plans to increase its number of mainland outlets from 300 to 550 in the next couple of years.
Read more on
chinadaily.com